Blog #30: Finding Love Online with a Disability
Huzzah! One of my babies was sent out into the world today!



Unfortunately, it is common for people that are disabled to either:

a. Be stereotyped as "Oh, they're disabled. They won't find anyone" by outsiders.

or

b. Give up on finding love due to these assumptions or bad dating experiences.

I was too much of a die-hard romantic and stubborn to do either of these things.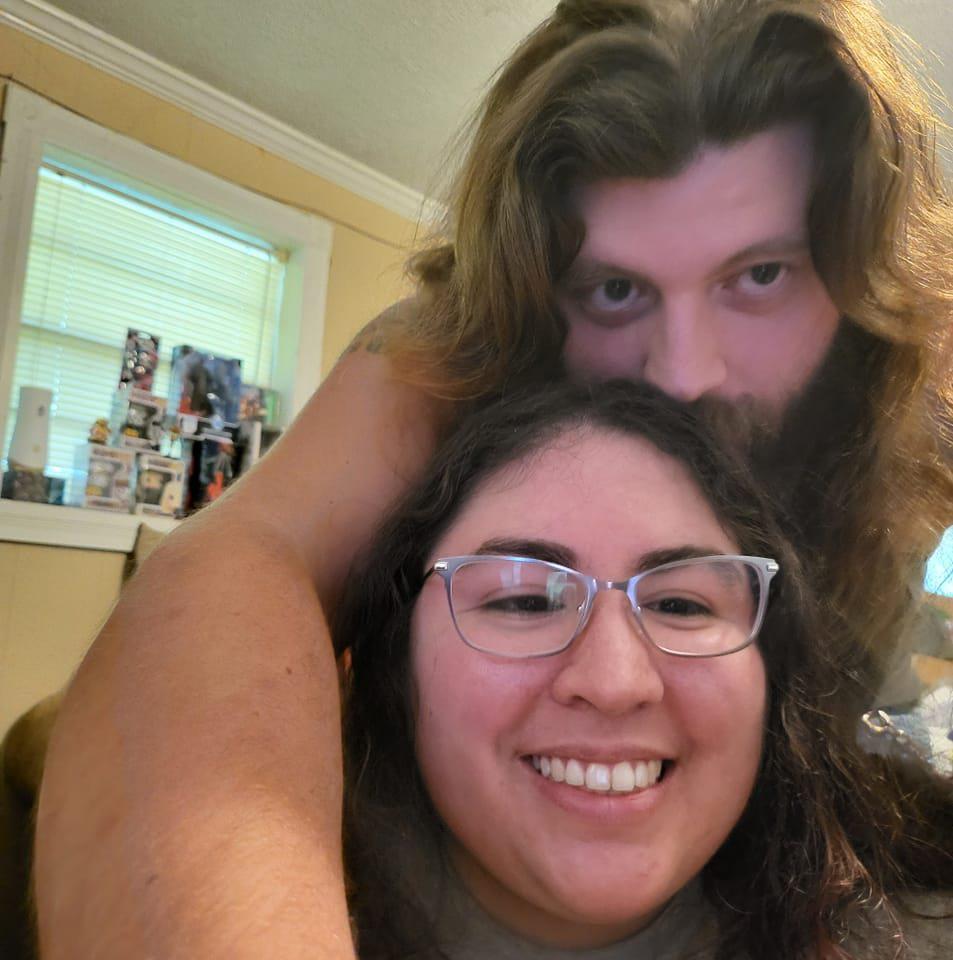 Blog #29: CBD Oil for Anxiety and Depression
Hello, everyone that may visit my page!
It's Thanksgiving week here in the States, and I am looking forward to a little break. I've been hard at work on a course that will help me forge a new path in my career, and when I'm not doing that, I'm tending to my clients for Miranda the Freelancer.
It's a lot of work, and I never feel like I have any spare time to myself right now, but I know it will be worth it in the end.
Recently, a new piece of mine has been published for Now with Purpose. It's all about how CBD oil can help relieve people with anxiety and depression. I would know because that's exactly what I use it for! Check it out
here
.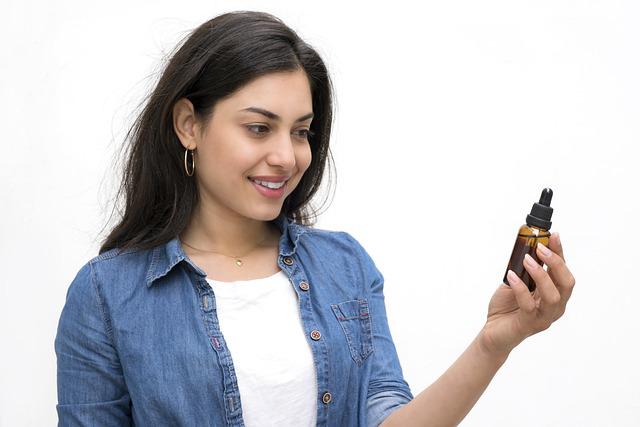 Blog #28: Rosewater: Why has it Been Around in Skincare for Centuries?
The final blog for my deal with
LUXWORKS
finally went live! She forgot that it was in the drafts folder, so I had to remind her. Haha.
I can sing the praises of rosewater all day! I love the stuff! Find out why it's so valuable for skin care by reading
my blog
on the LUXWORKS site.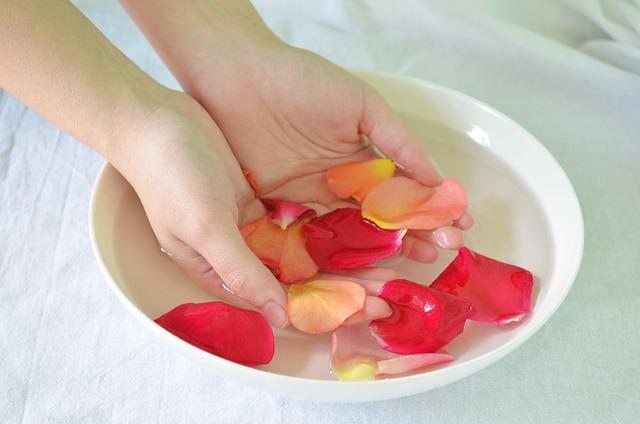 Have you ever wondered why lavender is associated with sleep? Why do all the sleepytime teas in the tea aisle always incorporate lavender? There's a science behind it, and you can use lavender to achieve better sleep.
Is your teen currently struggling with acne? Or maybe you're just wondering why the teenage years seem to be a cesspool for troubled skin. There is a reason why teens are more acne-prone, and you guessed it, science can explain it.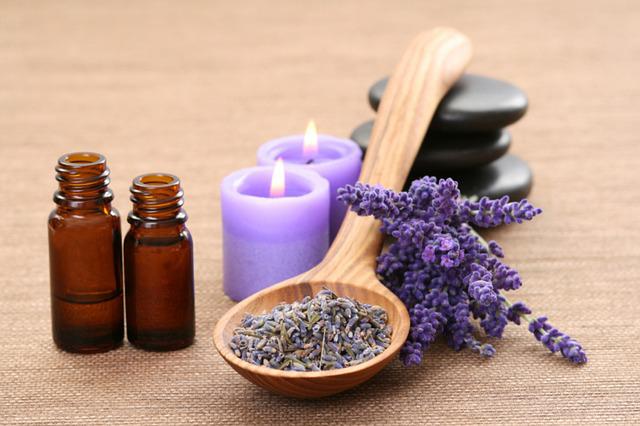 Blog #26: The Power of Three!
These past couple of months have been busy for Miranda the Freelancer. I have worked tirelessly to gain new clients and drum up interest in my little business. In doing so, my portfolio has grown quite a bit.
Yesterday, three of my labors went live.
My second piece in my six blog post deal with
LUXWORKS
is all about clay. Did you know that clay is very beneficial for the skin? The substance found in our Earth has amazing abilities to draw the impurities out of our skin. Click the above link to learn more.
The next piece for LUXWORKS may surprise you. Cannabis and all of its derivatives have been focused on a lot lately due to its legal status. Hemp is a part of cannabis and has been utilized by the human race for centuries. Did you know it could really upgrade your skincare game? Check out the blog to find out more.
My latest from
Iris Dating
asks the question is physical attraction important? The short answer is yes. Iris Dating believes it to be an important element in romance and dating. Why? Check out the blog to find out.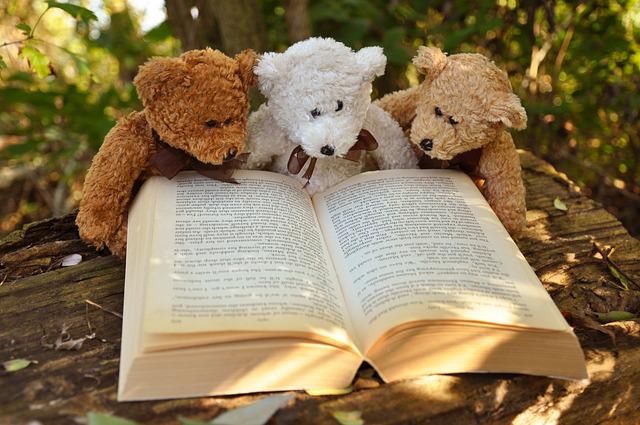 This blog post talks all about how to gauge if someone is attracted to you. It's not the "tell all" way to determine if someone is into you. After all, everyone's love language is different. However, this article may be a good starting point for unraveling the mystery.
Oh, boy! As a devoted cinephile, this was an extremely fun piece to write! Find out where the phrase "fatal attraction" came from. Just don't get it confused with Iris Dating's belief in "starting with attraction."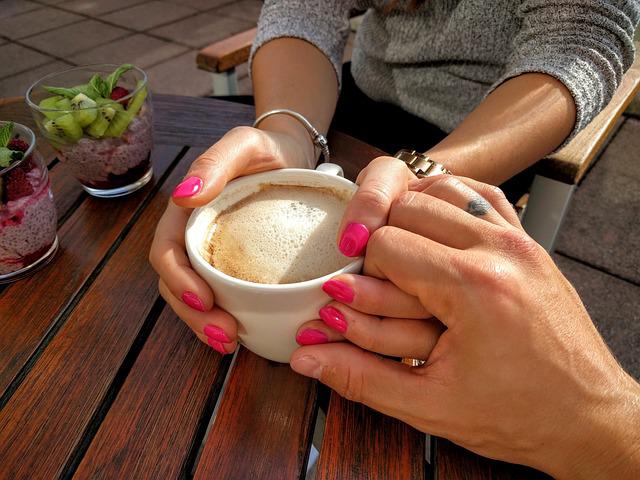 Blog Post #24: The Power of Colloidal Silver in Skincare
Recently, I took on a six-blog post deal with a luxury skincare brand in New Zealand called
LUXWORKS
. The first one went up yesterday, and it covers the benefits of using colloidal silver in skincare and
LUXWORKS' face mist
that utilizes the ingredient.
Did you know that colloidal silver could potentially kill the microorganisms on your face that can cause acne? It also has properties that help with anti-aging. Read the blog post
here
.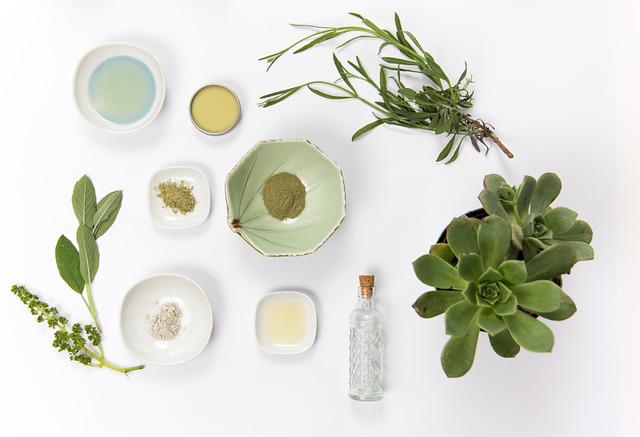 Blog Post #23: How to Write a Good User Dating Profile for Iris Dating
Iris Dating
has been rapid-fire publishing my pieces. I hope that means they will keep me! In the latest
blog
, I give tips on writing a good user dating profile.
I've been with my partner for over ten years, and we met on a dating site. With my track record, I think I can give some substantial advice to people who struggle with writing their dating profile. Check it out if you're interested!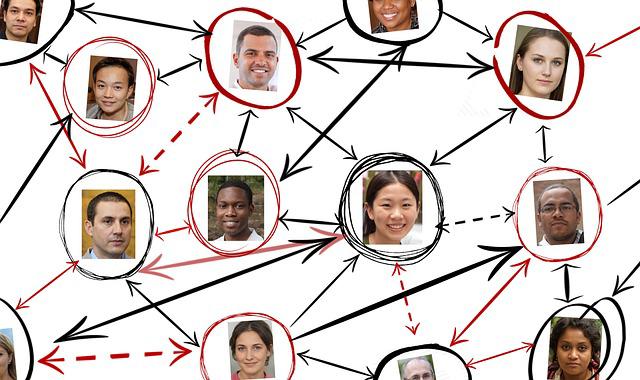 Blog Post #22: Can You Date Someone You Don't Find Attractive?
I recently answered this question in a blog post at
Iris Dating
. Check it out if you're interested. The answer may surprise you.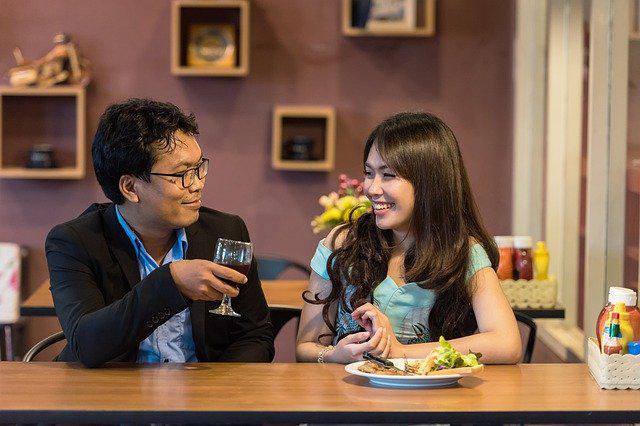 Blog Post #21: Ideas to Keep the Romance in a Long-Term Relationship Alive
If you need some ideas on how to keep the romance alive in your long-term relationship,
my blog post
on the subject for Iris Dating went live.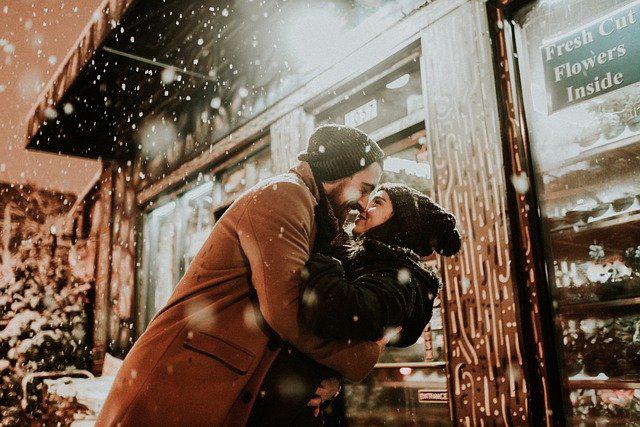 Blog Post #20: Dating Profiles and Renovations
Happy October, everyone!

It's officially Spooky Season!
The Miranda the Freelancer website is officially going through renovations to cater to my health and wellness niches. Another one of my pieces went up yesterday too.
If you need a writer specializing in health and wellness, love, dating, relationships, sex and sexual health, CBD, disabilities, and mental health, I'm your girl.

I craft landing pages too.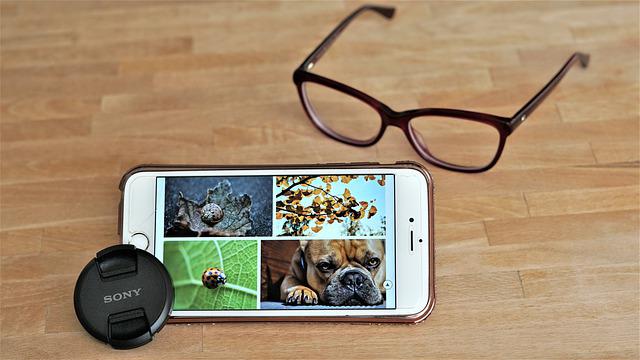 Blog Post #19: Domestic Violence Awareness
A few weeks back, I wrote a voluntary testimonial about helping an abused wife and her daughters escape an abuser. It came out today.

For their privacy, no names were used.

Thanks to Karen Robinson for giving me the opportunity.

Domestic abuse is a life-threatening situation. If you or someone you know is going through this, please seek help.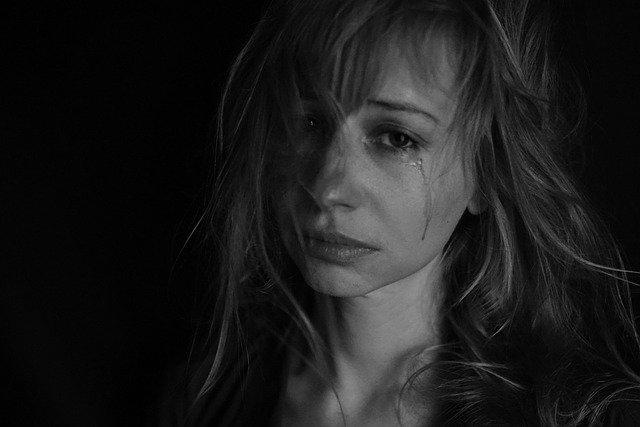 Blog Post #18: What Topics to Avoid on a First Date
Another one of my pieces for Iris Dating has been published! This article will come in handy if you have a first date with someone new coming up soon. Find out what topics to avoid talking about by clicking
here
.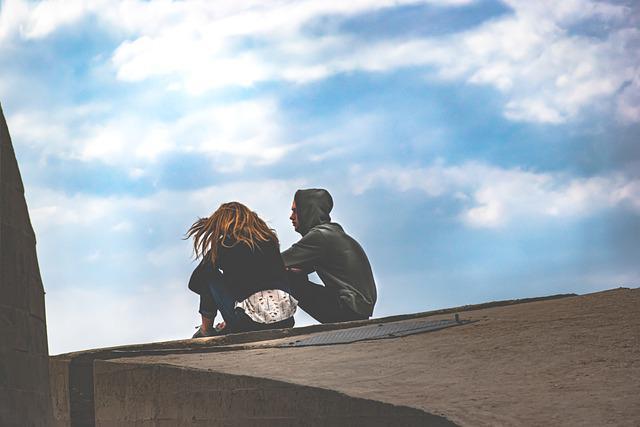 Blog Post #17: Tips for an Online Dating Success
Everyone!
I'm so excited!
One of my pieces is out in the wild!
I wrote about my experiences with a successful online dating match and how I met the love of my life. I applied what I learned from our meeting to give tips to others who are giving online dating a try. Check it out!
https://eq.irisdating.com/tips-for-an-online-dating-success/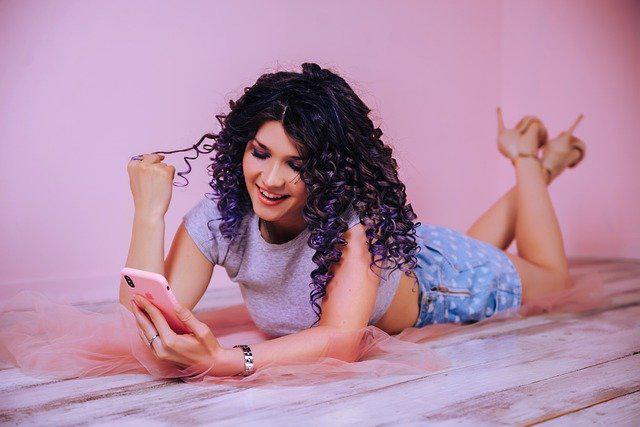 Blog Post #16: The Trouble with Volunteering
It's Sunday afternoon, and I just completed a draft on the Japanese CBD oil market. This piece was on a volunteer basis. I was not paid. I will do occasional volunteer work if it is:
1. For a good cause. Ex: I did a volunteer blog post on domestic abuse.
2. It is in a niche I want to highlight in my portfolio. That was the case for this one. I love Japan, anime, manga, and the culture in general. I want to write more about all of these things!
However...
The whole process of research, finding images, drafting, and editing with Grammarly took me about 4 hours and 30 minutes.
I am happy I got to do a Japan-centric piece for my portfolio.
But I don't think I can justify doing more volunteer work of this caliber for free.
My point is that freelance content writing is work. We aren't just mashing buttons and sending the results off. We work hard for our clients. They trust us with their content, and we want to do good by them.
Thank you for coming to my TED talk.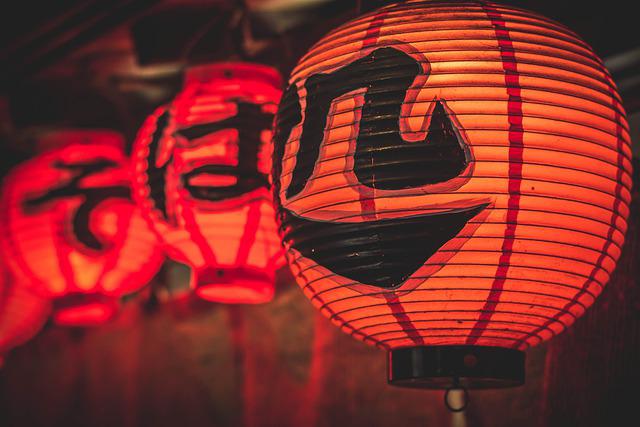 Blog Post #15: BIG Update!
Miranda the Freelancer has recently completed her biggest project to date! It was a 10-page landing page project with a power washing company in New Jersey.
It went very well, and I hope to have a review from them to post soon!
In the meantime, I am still open to regular clients and one-off projects. You can email me at mirandathefreelancer@gmail.com if interested.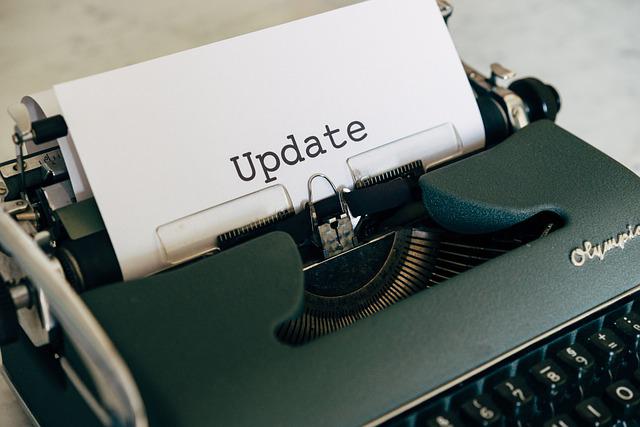 Blog Post #14: Words from My Wise Grandmother
Today I will share a little bit about myself.

I know this is rare. My mom was always in and out of my life as I was growing up. Our relationship is strained today, unfortunately. However, I keep in touch regularly to ensure she's okay.

My dad took me to ensure I would have a better life, and my Gram took us both in so we would have a place to live. You can probably guess that I am very close with my father and grandmother.

Gram was a powerful influence on who I am today. She taught me how to read early, and she created a monster. Once I could read, I read everything I could get my little hands on. When my love of reading transitioned into a passion for writing, she was and still is my biggest cheerleader.

I share everything with Gram, especially all the details about my freelance writing journey.

My Gram is currently on a cruise, and I worry since she turns 80 in January. I'm not ready for that! Of course, I still want her to have a great time on the cruise! Before she left, we talked on the phone about my freelance writing journey updates, and she said this:

"You're better off than where you were. You're right where you need to be."

She was absolutely right. I'm still not making big bucks. But I am a lot better off than when I started in 2018. I had no regular clients then, and now I have 4! I have multiple pending projects in the works; if I keep on this path, I'm sure I will evolve!

Gram always seems to know the right thing to say. I know I can always count on her to give me a push when I need one.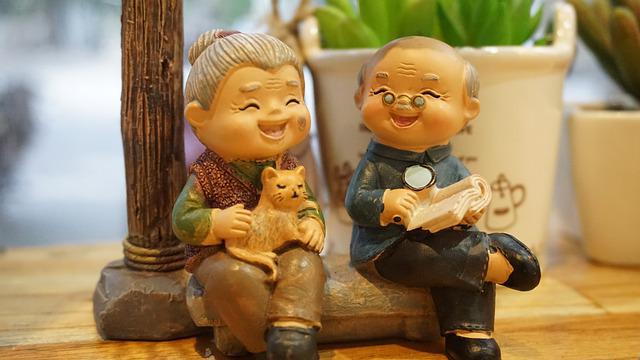 Blog Post #13: Networking Can Be Fun!
Yesterday, my schedule was a little different from usual.

I got to be interviewed by a fellow freelance writer for some insight.

Despite having social anxiety, I can be pretty chatty once I get comfortable with someone. I know that's strange. I've been told I'm very friendly by many people. Megan was very easy to talk to as well!

Even with obstacles, I love making new friends and am always open to networking. Feel free to hit me up!

Besides the interview, I had a few small tasks for a reoccurring client of mine. I love working with her. She's so sweet! I also did my usual content for my SEO client.

It may sound like a lot, but I have plenty of openings for new clients. I will always do resumes and other professional documents for those who need them. Still, I'm shifting into helping other businesses.

If you're a business that needs a quality writer, I can help. Just send me a message. I'm very personable!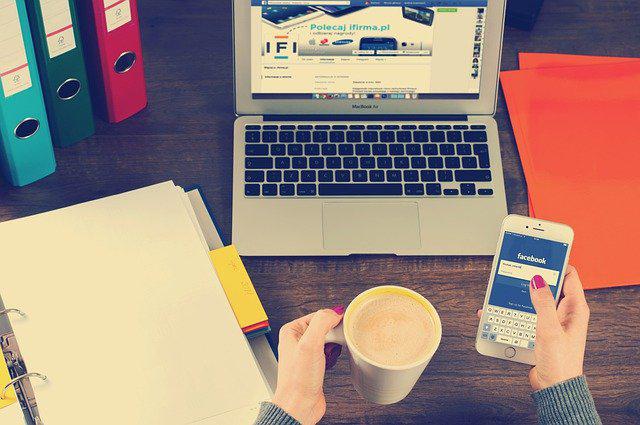 Blog Post #12: Organization is Important!
Monday, I spent the first part of my day organizing my inbox.

There were over 1,000 emails, some dating back to when I first started Miranda the Freelancer. Everything necessary was saved in their little labeled folders. Now there are only 21 emails in the primary inbox.
After it was done, I felt refreshed and ready to take on the upcoming month.
I was able to send out some emails and write SEO blogs for a client with peace of mind.
Are you ready for September?
I'm ready to crush it.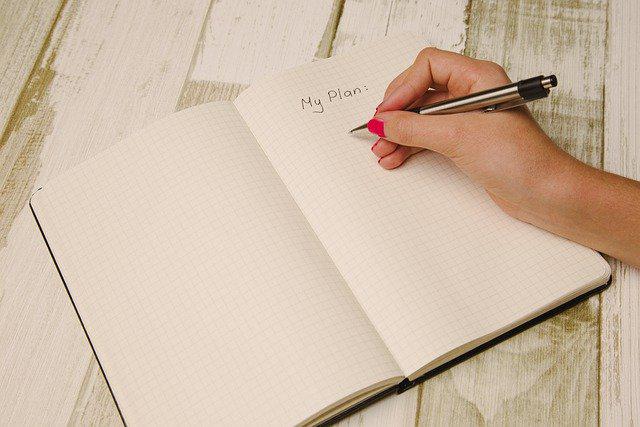 Blog Post: #11: You Only Get What You Give
Sometimes, you have an off day.
A few days ago, I received an email from a client. They weren't happy with the first draft I sent them. I immediately apologized and offered them a refund. Still, I also suggested what I could do to strengthen the writing upon making revisions.
The client thanked me for wanting to make a more potent essay and said she would get back to me with some specific details she wanted in the paper. I'm working on the revisions tomorrow.
I also landed another monthly client yesterday. I don't get negative feedback too often. However, no one is perfect, and when I do, I always express my passion for making things right by them. Sometimes a project requires more collaboration with your writer.
Showing your client that you want to produce excellent content for them will also establish a more personal connection, and they will want to return to you.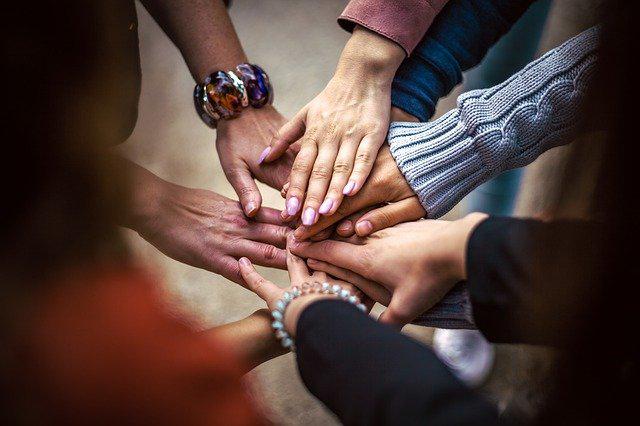 Blog Post #10: Been Busy, but Achievement Unlocked!
I've been away from social media for a few days because I've been a very busy writer. I just picked up a new regular client in the healthcare niche, and I'm still writing for my regular SEO client.
I'm still looking to break out into pop culture niches, but for right now, this is keeping me plenty busy. Of course, I'm still taking on professional writing orders like resumes, cover letters, LinkedIn profiles, etc. I'm surprised I have time to sleep!
I did manage to achieve one of the goals I made for myself as a writer. I wrote something about anime. Dragon Ball Super, to be more specific. I would love to cover even more anime topics! Hopefully, that will happen in the future.
In more lax news...
It was a rainy day today, and I love the rain. Once work was finished, I settled down with a nice cup of hot green tea with honey—a small reward for my hard work this week.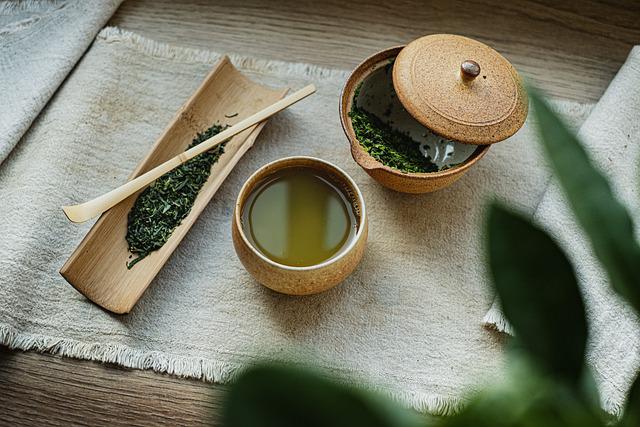 Blog Post #9: I Resurrected My Old Blog!
Hello to anyone out there who reads these little updates! I have been taking orders as usual; a resume there, some SEO content, and an essay or two. Since things are slowing down, I thought I might update you on what's happening.
When I'm not filling orders for you guys, I have been cold pitching to sites I would like to write articles for. Don't get me wrong, I will always be here to help with resumes and other things, but I also would like to be able to write about the things I love as well.
To help with that goal, I have resurrected my old WordPress blog. It will be more geared towards my personal interests, but I will probably mention the business occasionally.
If you are interested in my other types of writing or want to get to know me more personally, feel free to read it.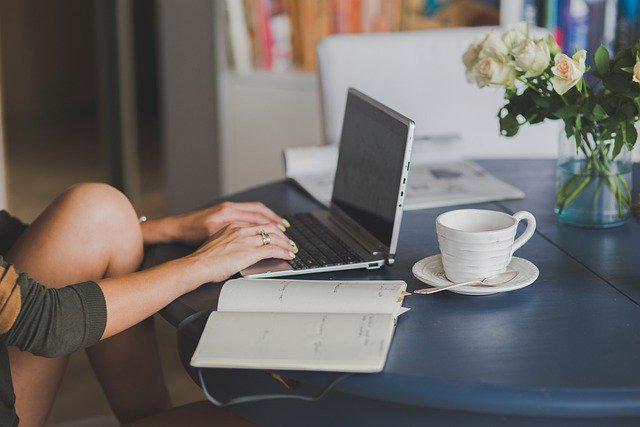 Blog Post #8: Sell Yourself, Sell Yourself, Sell Yourself
I have been busy as a bee these last couple of weeks. I now have a regular client I write for daily on SEO content. However, I am still open to other regular clients and anyone else that might be interested in my services.
I do have other things in the works as well. I am currently working on a personal project I hope to sell as an article to a prominent media outlet. I am also trying to better my business's social media presence by being more active on
Twitter,
Facebook,
LinkedIn
, and
Instagram.
Being active on Twitter has allowed me to spread the word about my business and connect with other writers. I'm also getting more views on each social media platform by posting more. Whether it's just an update of what I wrote that day or cold pitching to someone, it's slowly getting more eyes on me.
I hope that as I learn to conduct myself more on social media that it could bring lucrative opportunities to my business.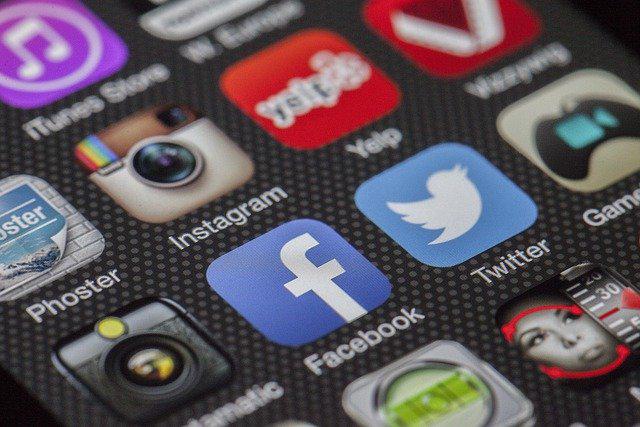 Blog Post #7: Let's Talk About Scams and Disappointment
Hello again to anyone out there that reads these little scribbles of mine. I recently wrote a little blog post called "Let's Talk About Something Important," where I discussed something that all freelance writers have to face: getting taken seriously and paid what they're worth. Unfortunately, that isn't all the struggles that freelance writers deal with, and I dealt with a much more serious one this week.

Scams are something that everyone faces if they apply for a work-at-home job online. However, since most freelancers' work is online, they can get targeted easily. I'm talking about online job scams.

I have a few faithful places where I have gotten work, and I continue to post there to advertise myself. On one such platform, I received a comment from a potential client with a way to contact them.

I quickly drafted a short email telling them I was interested in the project. It didn't take them long to write back. They were very smart about this.

They thought of a company name and even had an outline for me to follow when writing the content. That's why I believed them at first. The project's price tag was also what I had been waiting for, so I wanted to believe them.

I thought this was going to be my big break. I thought this was the big job that would get other companies to see that I could write quality content for them. The money was also going to take care of things that needed to be done. Alas, this was not that break.

The first red flag was the way they wanted to pay. I immediately felt uncomfortable with it. They wanted to send a certified check. This was the second time a scammer had tried to scam me. My first scammer had tried to do this, but the check was bad. Luckily, I caught on and reported them. No harm, no foul.

I wrote back to them and stated that I was nervous about this, and they explained that this was a safe way to go. I thought, okay, freelancers get paid by check. This could be legit. I told them okay and waited for the following email.

However, I am a very paranoid person, and I still felt uneasy. So, I decided to do a little digging. I returned to the platform they found me on and checked out their profile—more red flags. The profile was only five days old. Typically, a company that frequently looks for freelancers would have an older profile. This could be explained by them being a new company and just starting, so I ignored that. Then I saw the actual red flag.

They were posting on multiple writers' posts about the same job. They wouldn't be doing that if they had already offered me the job. So, I emailed back asking about the multiple posts—radio silence. Crisis adverted.

Even though I didn't get taken for a ride and didn't get into serious trouble, I was upset. As I mentioned before, I thought this would be my big break. I even thought about quitting during a sad session.

Ultimately, I can't quit just because of some rotten scammers. If I stop, they win. Besides, this is the only thing that has ever brought me feelings of success and accomplishment (besides my education). If I keep at it while doing my best, some company or person with the right connections is bound to notice me. My big break will come.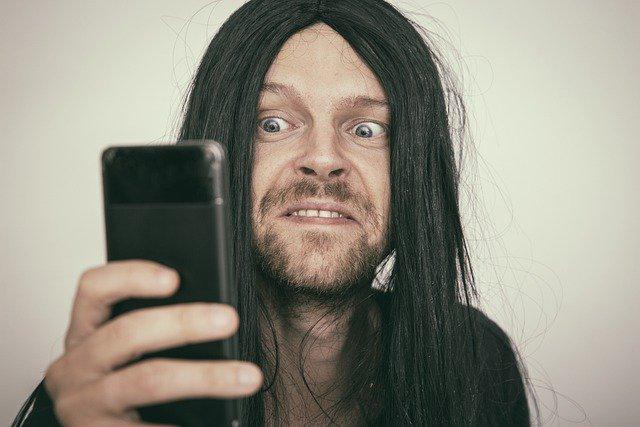 Blog Post #6: Let's Talk About Something Important
Today, I want to talk about something important. It's something that might not be addressed often because of discomfort, but I believe it is a problem.
The problem is that writers are often not seen as very important and are not being paid what they are worth.
I know that this is an issue that is not just prevalent in the writing industry but many other sectors as well. The problem writers have to deal with is that employers think they can hire another writer for cheaper because writers are so desperate that they will take anything. That is all fine and good. However, pay them their worth if you want a high-quality product and hire a writer with an established reputation for excellent work.
I'm not a stranger to troubles, though; I've been known to give discounts to students and people who are down on their luck. Yet, I am often approached for longer projects, and clients are still trying to get a lower price after a discount. Writing is my full-time gig, and I need to survive like everyone else.
I'm not trying to sound like a whiner, but I know this is a problem that more experienced writers than myself often face. I know what I'm worth. Last week, I received a follow-up from a past client who claimed they got a job based on their resume alone. No interview. I think that speaks for itself.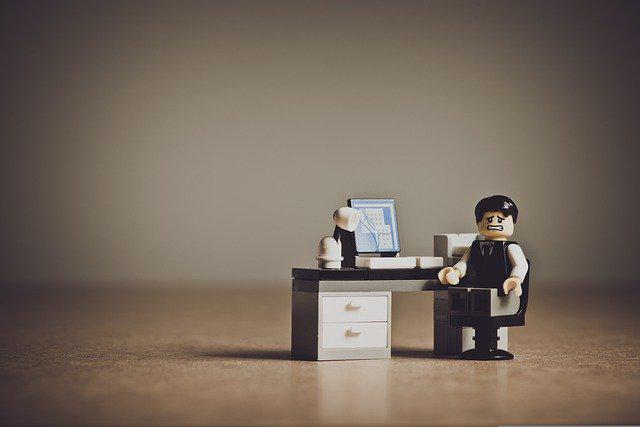 Blog Post #5: Where Have I Been?

I need to get better at updating these little blogs. However, I have been swamped lately, taking on new projects for clients.

Some may or may not know, but I don't limit my business to just resumes and cover letters. Those just happen to be my most requested services. Recently, I picked up a pitch deck project and multiple article jobs. I love being able to expand my skill set and help more people.

Remember, if you need a writing project done, contact me!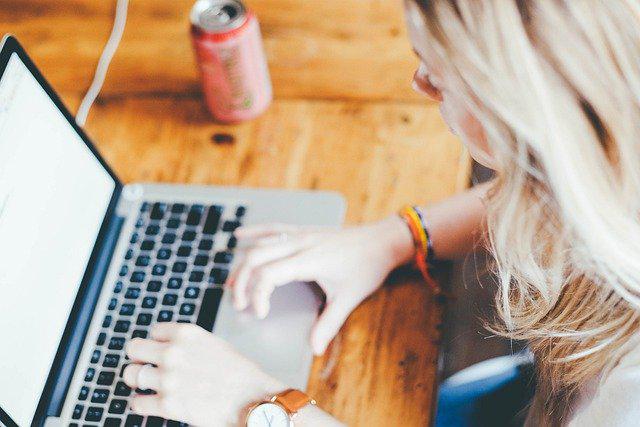 Blog Post #4: Exciting News
It's been a while since I last updated the Miranda the Freelancer Blog, but it's hectic and stressful being a small business owner. Besides, my clients and their orders always come first.

Now that I have a spare minute, I have some exciting news! The first-ever ad for Miranda the Freelancer is completed and will be going live on Facebook, Instagram, and maybe at a later date, LinkedIn very soon.

Logotale did the work, and I am excited to reveal it and see the results.

My small business has grown slowly but surely, throughout these last few years. I can't wait to see where this new tool will take me!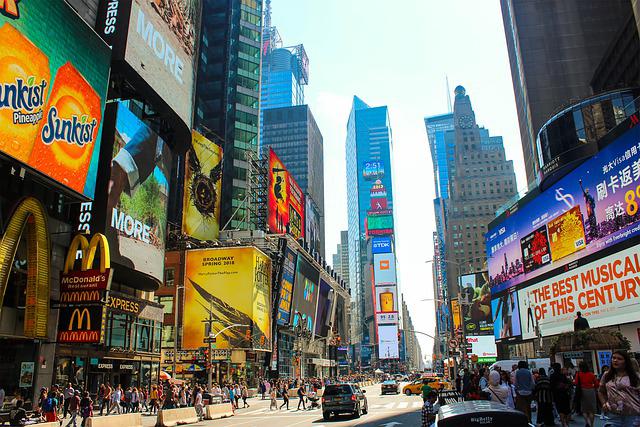 Blog Post #3: New Services!
I know I haven't posted in a while! But I've been busy as a bee updating my website to include new services!

You can get much more with Miranda the Freelancer than just resumes, cover letters, and LinkedIn profiles. Now such services include:

Business proposals, business and personal letters, blog posts, beta reading, data entry, pitch decks, articles, web content, advertisements, speeches, brochures, product descriptions, buying guides, and other written projects!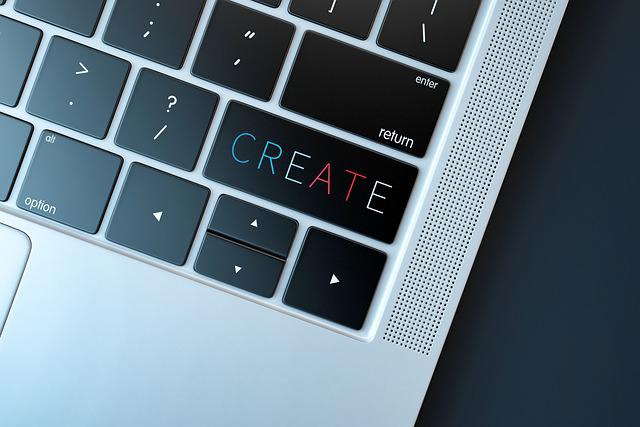 Blog Post #2: Happy Early Thanksgiving!
I want to wish everyone that visits my page a happy early Thanksgiving!

Things might seem challenging out there right now, but there are still many things to be thankful for.

I am thankful for:

1. My partner
2. My family and friends
3. A roof over my head
4. Food in my belly
5. All the support I've been getting from LinkedIn and other communities for my business

What are you thankful for this year?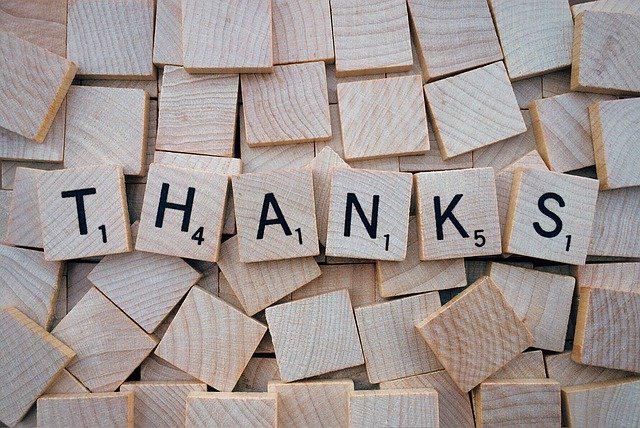 Blog Post #1: Beta Reading Novels
Most people who visit my page know I write resumes and cover letters. Sure, I can also write articles and lots of other content too. But I also want to beta-read novels for unknown authors.
You may be asking, "What makes you qualified?"
I'll tell you...
1. I have beta-read a novel before.
It was on Upwork a few years back, but I did it.
2. I want to improve on what I did.
How will I improve? By providing the author with a detailed document on how things can be improved, such as any grammar errors, something that might be unclear, or things that aren't working with the plot.
We have to have some positive things too! So, I'll include things I loved as well.
3. Faster Service
I'm an AVID reader and can quickly get through a novel. I will have other client projects too. Still, I'm confident I can get through them and provide a document in a reasonable amount of time.
Okay, how do you get your novel beta read by Miranda the Freelancer?
Just drop me an email at mirandathefreelancer@gmail.com, and please include a description of your novel, the genre, page length, and anything you may be concerned about.
I look forward to reading your book!